Simulation to help fight cardiovascular disease. As we all know, cardiovascular disease (CVD) is the leading cause of death worldwide, with 18 million deaths each year according to WHO estimates. Currently, 15 million people in Europe live with heart failure. You can see why we were so excited when we won a Horizon 2020 project – SimCardioTest – that will help patients affected by cardiovascular diseases.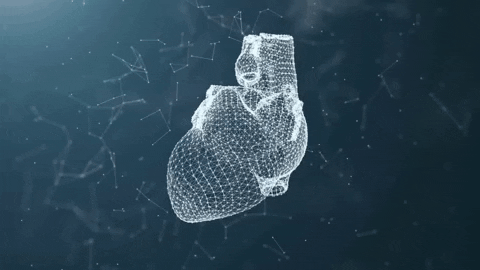 SimCardioTest is a new EU project that will create new predictive tools for cardiac pathologies. The search for new drugs and devices is particularly difficult in the case of CVD. Despite the massive increase of investment in healthcare, the number of new approved drugs has stayed stable for the last 10 years. The huge increase in R&D costs and the complexity of the regulatory pathways hamper the commercialization of new drugs and put many patient populations at risk of not receiving adequate therapy. Additionally, the increasing attrition rate across all phases of drug and device development pipeline highlights the limitations of both existing preclinical animal models and the current design strategies for clinical trials, urging the need for new predictive tools. Computer modeling and simulation can create scientific evidence based on controlled investigations, satisfying demands for safety, and efficacy. 
We believe that the SimCardioTest project will have a significant impact on clinical trials, regulatory processes and healthcare innovation. How? First of all, it will accelerate the adoption of computer simulations for testing medicines and medical devices, and will increase the trust of users (healthcare professionals and patients). It will also help to redesign current clinical trials and create a digitalized and personalized testing environment, reducing both the number and duration of human clinical trials and animal testing. It will contribute to increased efficacy and patient safety in clinical trials, while cutting development costs and allowing shorter time-to-market for new drugs and medical devices. 
We are proud to be one of the partners. We think we are perfectly aligned to the objectives of this EU project since our company mission is to democratize healthcare through modeling and simulation. Today, the long and expensive development, as well as the registration processes for new drugs and medical devices, are becoming unsustainable, especially for small and medium enterprises. Modeling and simulation can reduce these costs up to 50% and greatly accelerate the go-to-market of new products. Thanks to a unified interface, simplified workflows and the cybersecurity of the cloud, our platform allows the use of advanced computational models not only to large pharmaceutical companies, but also to SMEs and CROs. That's why the new tools created by the SimCardioTest Consortium will be integrated into the InSilicoTrials platform, enabling their adoption and diffusion on a global scale. 
In silico methods, together with high-performance computing infrastructures, the increasing availability of patient-specific data and big data analysis based on artificial intelligence has the potential to bring clinical trials to the 21st century, leveraging standardized and trustworthy computational approaches. 
The European Union is funding the project with a total of 8 million euros until 2024. The SimCardioTest consortium partners are scientific institutions, and non-public partners from France, Belgium, Italy, Norway, Spain, and USA. The Advisory Board is composed of the European Agency for Medicine (EMA), the Food and Drug Administration (FDA) in USA, Roche, the University of Lyon, Dassault Systèmes and Auckland Bioengineering Institute in New Zealand. We'll share updates on this very important project on a regular basis. 
The SimCardioTest Website is now online! You can check it here: www.simcardiotest.eu