Streamline Drug & Medical Device Development
Value Generation for Pharma
Traditional drug development can be costly and time-consuming, but our use of mathematical modeling and computational drug design approaches can help overcome these challenges. With an experienced in-house R&D team and a broad range of extensively validated models, we provide strategic consulting to maximize the value of each study throughout the drug development cycle.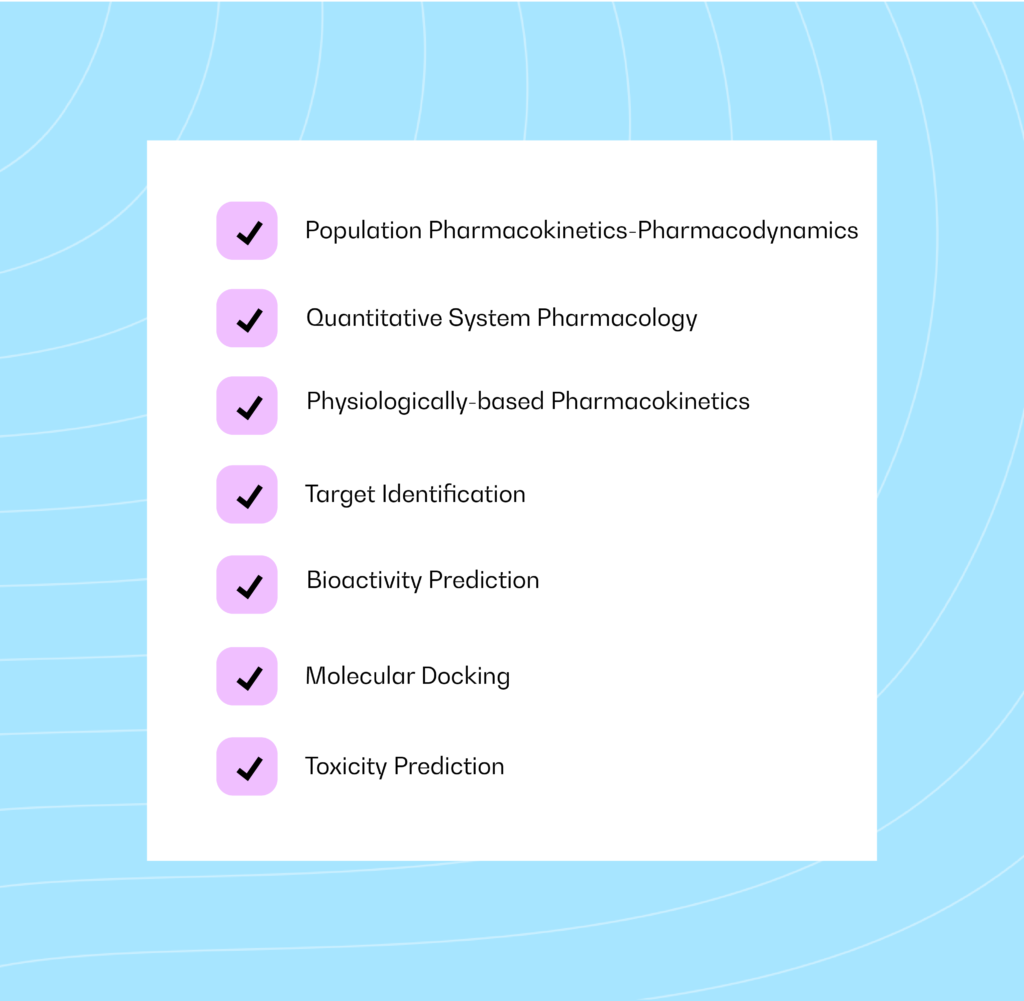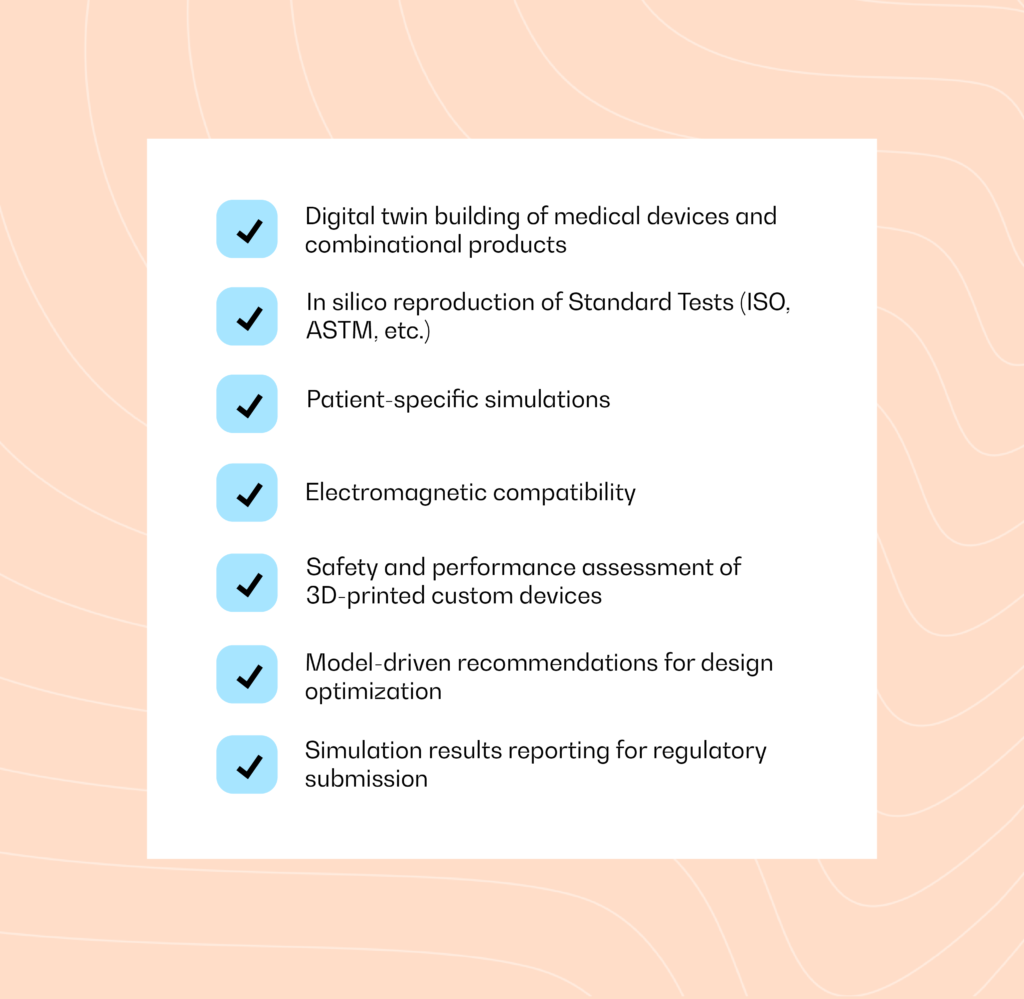 Value Generation for MedTech
We provide scientists and engineers with a low-risk, cost-effective virtual environment to simulate the performance of medical devices and therapies. Our tools allow for faster and safer testing and validation of ideas against standards. With a broad range of extensively validated models and an experienced in-house R&D team, we offer value-added strategic consulting to maximize your outcomes.
Expert Support for Regulatory Compliance.
The life science industry has long faced the lengthy and costly process of developing new drugs and medical devices: it takes about 2.6$ bn and up to 12 years to bring new medicines to the market. Digital Twin and Biosimulation are the key to cutting down time frames and costs, and regulatory tailwinds are pushing heavily in this direction. The pandemic-induced disruption in Pharma and Medtech R&D has also paved the way for a new trial paradigm.
At InSilicoTrials, we have extensive experience with regulatory agencies around the globe, such as EMA and the FDA.
We can support your regulatory processes and ensure the documentation needed on your pathway towards compliance is scientifically focused and practical.