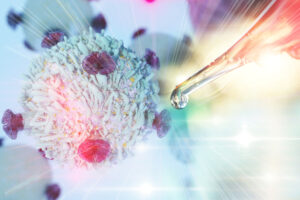 Following the 2021 launch of Project Optimus by the Oncology Center of Excellence and an extensive workshop on the topic, in January 2023 the FDA released a draft guidance for industry entitled "Optimizing the Dosage of Human Prescription Drugs and Biological Products for the Treatment of Oncologic Diseases." The document addresses the challenge of finding the optimal dosage(s) for cancer drugs during clinical trial development, given the heterogeneity in drug kinetics and treatment response in cancer patients. 
The maximum tolerated dose (MTD) may not always be the best dose to be further evaluated in subsequent trials, as lower doses may still be effective, thus minimizing advserse effects of unneccessary higher doses, which may also affect medication adherence and subsequent therapies. 
The FDA guidance recommends investigating a range of dosages in early phase 2 trials and select those to be further investigated, leveraging nonclinical and clinical evidence, such as exposure/response relationships, safety, activity and variability analysis. 
Implementing these guidelines may require larger and more complex clinical trials for the pharmaceutical industry. However, focusing early on optimizing dose selection can streamline a drug's transition through later stages of development, leading to long-term success and realizing intended benefits. 
For patients, optimized dose selection offers the promise of personalized dosing based on unique characteristics such as age, weight, and disease stage. This approach may lead to more effective treatment options for patients who don't respond to standard dosages. 
Proposing innovative Model-Informed Drug Development (MIDD) solutions, InSilicoTrials embraces Project Optimus' recommendations for dose selection, adjustment, outcome prediction and optimization of clinical trial design. We support drug development in oncology and optimal dose selection with various tools based on different methodologies. 
You can access and download the Draft Guidance Document here: FDA Link