Digital Twin
Shedding light on Digital Twin, Digital Patient, Virtual Patient and Synthetic Control Arm
The scope of this white paper is to clarify the different definitions of Digital Twin, Digital Patient, Virtual Patient and Synthetic Control Arm in the Pharma and MedTech fields.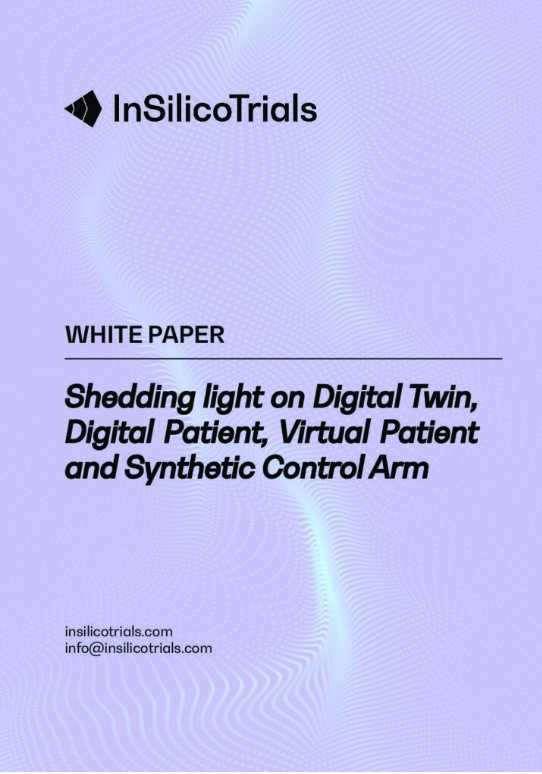 Our society was moving towards a digital lifestyle at its own healthy pace when the coronavirus pandemic struck, and this digital transition has been pushed forward with an impressive boost.
Out of all the industries, there were a lot of changes in the healthcare sector, bringing new opportunities as well as challenges: other than technology, patient expectations have also taken a new rise, where solutions are now needed as soon as possible.
Clarifying Concepts
What is a Digital Twin?  
What is a Digital Patient or the digital twin of the human body?
What is a Virtual Patient?
What is a Synthetic Control Arm?
Challenges facing Digital Twin Implementation in healthcare
Limited adoption
Data quality
Data privacy
InSilicoTrials and Digital Twin Technology