Brainteaser is a EU-funded project to innovate healthcare.
The Covid-19 pandemic has shown, amongst other things, that cutting-edge technology can innovate healthcare in many ways: first of all, by speeding up the very long process of creating new vaccines and treatments. Instead of years, a few months were enough to come up with Covid vaccines because technology was key. 
Technology can help patients in different ways. For instance, by making patients' management more efficient and effective and by developing models able to predict the disease progression. This is what the Brainteaser project funded by the European Community will do for patients affected by Multiple Sclerosis (MS) and Amyotrophic Lateral Sclerosis (ALS). And we are proud to be part of it.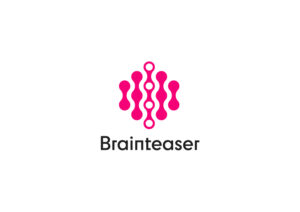 As not many know, ALS and MS are two very complex degenerative neurological diseases that affect the nervous system. They are chronic, progressive and significantly modify the quality of life of the patients and their families. The burden of these two diseases is quite high in Europe: 2.6 cases every 100.000 people of ASL and more than 600.000 cases of MS per year. 
Patients have no choice but alternating periods in hospital with care at home, and they are never able to know when the acute phases of the disease will hit. This means they are facing a relevant psychological and economic burden that also involves their caregivers. Clinicians, on the other hand, need new tools that can support them in all the phases of the treatment, suggesting personalized therapeutic decisions as well as urgently needed interventions. 
During a period of four years, the Brainteaser project will help 300 patients of four clinical centres located in Italy, Spain, and Portugal. These patients will be constantly monitored using specific instruments such as sensors and smart apps, that will enhance their empowerment and self-management.   
The data collected – not only clinical but also lifestyle attitudes, environmental, and socio-economic data – will be integrated in Artificial Intelligence models to transform the current approach to the disease from reactive to predictive, aiming at a better and more fulfilling life for as long as possible. 
The project will bring huge benefits to the patients and their clinicians, significantly enhancing the capacity of public health systems to predict, detect, alleviate and manage the negative impacts of these two diseases.  
Brainteaser is a EU-funded project that intends to become a relevant success story of how, in the modern healthcare scenario, the integration of clinical knowledge, technical skills and patients' contributions can drive towards new approaches to care and cure. This is why we are so delighted to be part of this European team.  
Our role in the project will include: integrating AI Simulations and software into cloud platform, exploitation activities, innovation, quality assurance and risk management; participating in defining roadmaps for Software as Medical Device certification. The exploitation plan will target the effective start-up of the commercialization of simulations based on a selected number of project deliverables as Software as a Service (SaaS) on the Insilicotrials.com platform. 
These simulations will be hosted within a commercially viable cloud, compliant with regulations such as GDPR, HIPAA, and others like ISO/IEC 2700X standards, GCP technical requirements, Computer System Validation practices as Good Automated Manufacturing Practice (GAMP5). Brainteaser is an EU-funded project and we have already started these activities and we'll keep you posted on further developments and results.