About us
A game changer in healthcare
We are a team of passionate life sciences, cybersecurity and digital innovation experts. We had a dream: to change the healthcare sector and improve the quality of life of milions of people worldwide. How? Through cutting-edge technology made simple and cost-effective for the benefits of pharmaceutical companies and medical device producers. This is why InSilicoTrials was founded in 2018.
Digital simulation has been widely used for decades in safety-critical sectors such as Aerospace and Automotive.
Each plane we board and each car we drive have been tested almost entirely through digital simulation software.
Why, then, is simulation still so little used in healthcare? 
The reasons are mainly three:
1) creating a single computational model is very expensive and difficult;
2) in order to properly run, a computational model needs a very expensive IT infrastructure;
3) only qualified engineers – a profile that is very hard to find today – can make these models work.
Can we solve these three problems? Yes, we can. Here's how. We select the best computational models for healthcare in the most renowned universities worldwide.
We make these very complex models user-friendly, by simplifying their interface and workflow.
We integrate them with solvers on our cloud-based platform so even scientists and clinicians with no expertise in simulation are able to use them.
Our clients only pay for the time and the resources that they used, thus cutting cost up to 50 percent.
This is going to be a revolution. Our intention is to let every player in the healthcare sector benefit from our technology, even startups and medium-sized companies.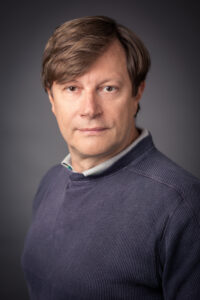 Luca Emili - CEO and Founder
Luca Emili is an Italian entrepreneur and investor. His idea to found the first global platform that simplifies the use of simulation to accelerate the pace of innovation in healthcare comes from his previous experience.
From 2001 to 2010 he was CEO of Emaze, a cybersecurity company that became one of the market leaders in Italy. He later became CEO of Promeditec, where he led the development of innovative technology for clinical trials. 
He is a member of the Cloud Security Consultative Group in EMA and responsible for the RCA Research Collaboration Agreement between InSilicoTrials and the FDA. He is also a member of the Board of Avicenna Alliance, and member of the committee for the adoption of In Silico Medicine of the Italian Ministry of Health.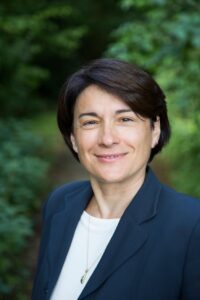 Roberta Bursi - Exec. VP R&D and Founder
Roberta Bursi, a PhD in Chemistry from the University of Southern California, is a biopharmaceutical professional with over 20 years of experience in the pharmaceutical industry.
She is spanning both preclinical research and clinical development across a broad range of therapeutic areas.
Has proven scientific expertise in Modeling & Simulation across Research & Development, Pharmacokinetics, Clinical Pharmacology and Clinical Science.
She is an author of more than 30 peer-reviewed scientific publications and inventor of 5 patents.
Today Roberta manages the Research & Development division at InSilicoTrials Technologies and she is part of the management board.